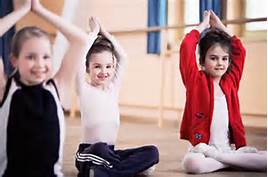 1st and third Saturdays 11:15 a.m. - 12:15, directly after Healthy Kids Club
Children ages 6-12

$35 per family per month, pre-registration required, $60 per mo, per family if combined with Healthy Kids Club

The Radiant Child method of yoga guides children in age-appropriate yoga, relaxation, stillness and breathing techniques. Class activities include interactive learning of yoga poses, stories, games, songs and brain-body movement. This class is an opportunity for parents to participate with their children in a yoga class that is relaxing, fun and informative for all.