Lynn Soulier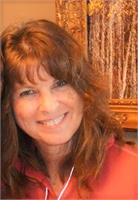 Being in nature is home for Lynn. Nature teaches us that just by connected to the elements, we return to wholeness. Gardens of Delight provides an outlet for our nature connection, by accessing our full creativity we transform self, by moving and healing ourselves, we transform communities. The tools of Lynn's trade include Energy Healing, Yoga (both Hatha and Kundalini), Doula (birthing assistant), Herbal Wellness and Aromatherapy, Organic Gardening.
Education: Lynn studied at the Austral-Asian School of Herbal Studies, in Oregon, obtaining her diploma in herbal studies. Lynn is a graduate of The Core Star school of Energy Healing, and a 4-year assistant instructor at the school. Lynn received her training in Anusara Yoga in Kansas City Missouri, and her Kundalini Yoga training from 3HO. Her Doula training was received through DONA at St. Lukes hospital in Kansas City. She also practices the art of Peruvian Shamanism. She can be reached at lynn@gardensofdelight.org
Lynn Soulier instructs the following:
Begin with the fundamentals of Yoga. This class focuses on proper alignment, strengthening the core, awakening muscles, easing tight hips and shoulders. This class is a pre-requisite for taking the intermediate Yoga classes. You will learn breath awareness, and have an introduction to meditation, and the philosophy of Yoga.





This is an introduction to the energy anatomy of your own body. We will explore the chakra system, learn how to perceive the energy field, get in introduction to moving and experiencing energy flowing, discover inner awareness and perceptions through accessing your own healing potential. This is an 8 week course and after completing this course, you can move into modules 2 and 3. Each module of 8 weeks are just $200.




A gentle and relaxing class designed to restore balance to the nervous system, calm the mind, and open the body in a simple and supported way. In the beginning of class we do mindful gentle movement and then focus on 5-6 poses in which your body is supported with bolsters, blocks, straps and blankets. A guided relaxation meditation concludes this restorative class.
Be prepared to hear an occasional snore. It might be you!




This is the first module of a 3 module class covering the essentials of Aromatherapy. The first module includes introductions to some basic essential oils, their uses for health and healing, common plant names blending and discovery of emotional release. You will learn recipes for healing and how to apply the oils to the body, as well as blending for sprays, bath salts and massage oils. Each of the modules are 8 weeks, and meets for two hours per class. At the end of the third module (Level) you will receive a certificate of aromatherapy studies. Each 8 week Level is $200. to attend, enroll here.




Kundalini Yoga class is the fastest track to the healing of body, mind and spirit. This class combines the use of
mantras (specific chants and songs for healing). Mudras (hand positions) and active kriyas (exercises) that focus on specific aspects of healing.

For example healing the emotional self, healing of relationships, opening the heart center, finding grounded balance, inviting abundance, meditations for mood enhancement, and so much more. This practice came to the U.S. from India through Yogi Bhajan in the 1960's and is growing stronger by practitioners each passing year. Come and explore this powerful method of healing and improving your life.




Yoga for developing greater ease of movement, balance and for those just beginning a yoga practice. Our new students sometimes may be recovering from an injury or have limited range of motion. This is the perfect class for developing greater freedom in hips and knees, for opening tight shoulders, and gaining balance on your feet. Find your inner peace and comfort while relaxing in a guided meditation at the conclusion of this class.




Pre Natal Yoga meets weekly;




It's Not just a yoga class, but a supportive and informative community of moms to be.

During this extraordinary time in your life, create a nurturing bond between yourself and your baby through Yoga. Enjoy our innovative approach to prenatal care and experience a radiant pregnancy and healthy delivery. You'll learn ways to ease physical discomforts, focus on bonding with your baby, reduce stress and anxiety, learn effective pain coping skills, and gain support from other women. Share in the teachings of the herbs and essential oils that provide greater comfort during this amazing time of life.