Lynn Soulier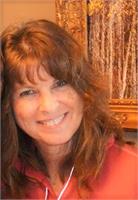 Being in nature is home for Lynn. Nature teaches us that just by connected to the elements, we return to wholeness. Gardens of Delight provides an outlet for our nature connection, by accessing our full creativity we transform self, by moving and healing ourselves, we transform communities. The tools of Lynn's trade include Energy Healing, Yoga (both Hatha and Kundalini), Doula (birthing assistant), Herbal Wellness and Aromatherapy, Organic Gardening.
Education: Lynn studied at the Austral-Asian School of Herbal Studies, in Oregon, obtaining her diploma in herbal studies. Lynn is a graduate of The Core Star school of Energy Healing, and a 4-year assistant instructor at the school. Lynn received her training in Anusara Yoga in Kansas City Missouri, and her Kundalini Yoga training from 3HO. Her Doula training was received through DONA at St. Lukes hospital in Kansas City. She also practices the art of Peruvian Shamanism. She can be reached at lynn@gardensofdelight.org
Lynn Soulier instructs the following:
Pre Natal Yoga meets weekly;




It's Not just a yoga class, but a supportive and informative community of moms to be.

During this extraordinary time in your life, create a nurturing bond between yourself and your baby through Yoga. Enjoy our innovative approach to prenatal care and experience a radiant pregnancy and healthy delivery. You'll learn ways to ease physical discomforts, focus on bonding with your baby, reduce stress and anxiety, learn effective pain coping skills, and gain support from other women. Share in the teachings of the herbs and essential oils that provide greater comfort during this amazing time of life.




Begin with the fundamentals of Yoga. This class focuses on proper alignment, strengthening the core, awakening muscles, easing tight hips and shoulders. This class is a pre-requisite for taking the intermediate Yoga classes. You will learn breath awareness, and have an introduction to meditation, and the philosophy of Yoga.





The steadiest track to long term well-being and health begins with a constant practice of Kundalini Yoga. The art of the practice is undoubtedly a life changing and life enhancing experience. In today's world, we live with an impression of who we are, based on our imagination, or who others have told us we are, or expected for us to be. We have codes of success, projections of social status and ways of avoiding pain and gaining only pleasure. Living in this way robs of being in the present. When we live inside our coping stories, we continue to create stress, tragedy and pain.

Kundalini Yoga does not just teach postures and philosophy. Kundalini Yoga gives us the tools to become our whole authentic self, to live in the present moment through our whole heart. Life becomes a flow, and we become aware of our full vitality in order to act effectively, make decisions clearly, and become balanced in our masculine/ feminine. Whoever travels this journey are rich in their lives and able to attract those experiences that are only for their highest good.

What you'll be doing in your practice: Kriyas (exercises to assist in health, healing, and expansive growth) meditations, and mudras (hand positions) for well-being, and mantras (certain words, songs and chants to promote a balanced life) The art of Kundalini Yoga becomes a way of life, for keeping things flowing freely, and enhancing all aspects of your journey.




Yoga for developing greater ease of movement, balance and for those just beginning a yoga practice. Our new students sometimes may be recovering from an injury or have limited range of motion. This is the perfect class for developing greater freedom in hips and knees, for opening tight shoulders, and gaining balance on your feet. Find your inner peace and comfort while relaxing in a guided meditation at the conclusion of this class.




Restore and Renew is designed for all levels. We use meditation, restorative poses and a slow flow with holding poses longer than in a regular flow class. We quiet the mind, slow our nervous system, and reconnect with ourselves after a long week. Each class is sequenced to strengthen and challenge the body, while quieting the mind and renewing the spirit.