Lauren Vilbert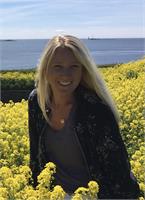 Lauren is originally from the heart of the Adirondack Mountains, in Upstate New York. She embraced her love for the environment, and began her graduate school career in public and environmental history. She incorporates her love of nature into her classes, using creative sequencing to help the body and the mind to attune to the natural environment.
She recently completed her 200-hour vinyasa and hatha flow training at Karma Tribe Yoga in Kansas City. Lauren considers her classes as a two-way yoga journey, evolving her practice as she learns from her teachers and students. Her classes offer a welcoming space that incorporates gentle, and mindful flows that connect the breath to movement in the body. When Lauren is not on her mat, she enjoys hiking with her husband and their two dogs, reading a new mystery novel, or trying new recipes.
Lauren Vilbert instructs the following:
Our toddler series will be held for 8 weeks on Saturday afternoons at 3 p.m.

Some of the benefits your toddler will receive are:

promoting good health, creating a safe play space for social interaction with other toddlers, meet other parents who share similar goals for child development, help your child gain concentration and motor skills and flexibility.

Parents are always welcome to move, breathe and have fun in class with their child, which is beneficial for everyone! After some yoga movements the class will shift to yoga inspired learning activities, and will end with a relaxation/creativity exercise to boost self esteem and soothe the mind.