Katya Olivia Mason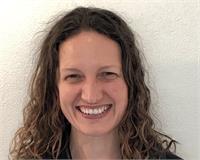 Katya teaches Kids Yoga, Montessori preschool, Interplay and explores nature. Katya's lifelong learning in liberal arts studies includes: science, dance theory, art history, theater, yoga, creative learning and play, exploration through nature, and early childhood studies. She is certified in Radiant Child Yoga, IKYTA - Kundalini Yoga (Level 1) Interplay, Montessori Primary Education, and has begun training in Mindful Child Wellness. "In six years of teaching children's Yoga, I have learned that children show us how to teach them through interactive play, and they learn when we play along with them."
Katya Olivia Mason instructs the following:
Kids enjoy learning about Radiant Child Yoga as well as music, and movement in this exciting class. Kids meet other children and gain valuable friends while learning healthy habits that will build strong, flexible bodies, and provide instruction in gaining greater focus. This class meets the first and third Saturday of each month at 11:15 - 12:15.