Katya Mason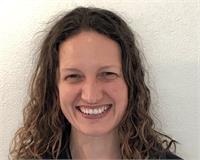 Katya is our Radiant Child Yoga teacher and also a Montessori teacher for children ages 2-5. Radiant Child Yoga helps to guide children in relaxation, stillness and breathing techniques. Yoga is a means to free the spirit and dance with life.
Katya Mason instructs the following:
Katya Mason

Saturday June 17, 10:15 - 11:00 a.m.

This introductory class gives children another outlet for movement and learning simple and fun yoga positions. The class is geared for children between the ages of 3 and 5 years of age. Moms and Dads are welcome to attend.Continuation of this class will depend upon the number of committed families.

Just $10 per drop in class.